The "Ulverston" of Ulverston
The "Ulverston" of Ulverston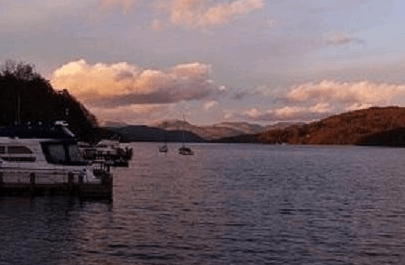 The last vessel to be named for the town was built at Edward James Schollick's yard at Canal Foot in 1862. She was a schooner of 61 tons and largely owned by local businessmen. She would carry 100 tons of cargo, with a maximum draft of 8ft 6in.
William Ripley, a grocer of Upper Brook Street was managing owner with twelve shares. Her captain, John Clarke, of 15 Sunderland Terrace held six shares and John Woodbourne, flour dealer, held eight. The other shareholders were John Case, coppersmith, Richard Hodgson, chandler, James Harrison Benson, corn merchant, Robert Benson, flour dealer and grocer, James Dickenson, flour dealer, Edward Hodgson, Henry Whitacre Mackereth, chemist and druggist, William and Thomas Robinson, brewers, John Hall, miller, of Cark, Thomas Samuel Carter, a wood hoop manufacturer of Colton, Thomas Grice, a merchant of Bootle, and Mr. Stephenson, a Lowick farmer. The Liverpool corn merchants, Peter Brown, George Brown, Thomas Huntingdon and Joseph Fletcher held shares, as did the commercial travelers John Frederick Behn of Liverpool, William James of Carlisle, and Thomas Bate of Staffordshire.
The Ulverston left the canal on 26th August 1862 for Liverpool with 86 ton of iron ore and general cargo. If she was intended as a grain carrier, as her ownership would suggest, then this is concealed in the word "general". Over the next 30 years the Ulverston made nearly 300 voyages to her home port, nearly always with general cargo from Liverpool. One such cargo is detailed by the lock keeper: 500 carboys of vitriol, 25 ton of iron and 35 tons of coal. Other imports were timber from Glenarm and Glasson Dock, bones, manure and sulphur from Liverpool, sand from Fleetwood and coal from Glasgow. She rarely arrived light.
General cargo to Liverpool was often the return load, and Harrison Ainslie's ore and iron made a large part of it. Other shipments were basket rods to Whitehaven, ore and powder to Cardiff and Newport, ore and general cargo to Glasgow, hoops and powder to Liverpool. One shipment of general cargo to Glasgow consisted of 80 ton of ore, 11.5 ton of powder and 50 dozen brooms. Brooms were a useful cargo, as they would serve as dunnage for gunpowder shipments.
Even when the Ulverston was new, the ore trade was a fraction of what it had been. Any ore not consumed by the Barrow Haematite Steel Company was sent direct by rail or shipped from Barrow. By 1868 this traffic had ceased. The Ulverston then sailed light to the Duddon, unless she could pick up a cargo of powder or pitch. The pitch came from Alexander Saddler's tar distillery at Sandside.
The North Lonsdale Ironworks began to export pig iron in 1877, transforming the fortunes of the port. The Ulverston arrived more frequently in the canal with general cargo from Liverpool, but then moved to Ainslie Pier to load iron for Liverpool. Besides the usual shipments of iron, there were many of gunpowder, sometimes loaded at Connishead Priory. She also carried turnips, flour and beer to Liverpool, stones to Lytham, powder to Carnarvon and paper to London.
In his book Furness Folk and Facts, William White describes the occasion when the Ulverston, the Annie McLester and another schooner were loading gunpowder for Liverpool. With most of the cargo on board, a fire broke out in the cabin of the Ulverston. It was quickly extinguished with buckets of water.
In February 1894 the Ulverston sailed from Whitehaven. She met with storms in the Mull of Galloway and had to be towed into Ramsay Bay by the Rostrevor of Newry. When she returned to the canal she was registered as 45 tons and had new owners.
The ship broker Anthony Dilworth, of 11 Newton St bought up 62 shares in June 1894 and sold them to John Postlethwaite, manager of a Liverpool firm of master porters. The vessel made a few more voyages to Ulverston until she was sold to William Nelson, a master mariner of Annan, in February 1896. He sold the Ulverston to Alexander Wilson, a Dalbeatie shipowner, in 1917. A year later, she was sold to William Ewart Gladstone Gibson, a merchant of Balywalter, Co Down. The register was finaly closed in August 1926 when the registrar of shipping learned that the Ulverston was used as a breakwater to the house of Mr McCracken in Shore St, Dremore. By coincidence, Dremore harbour, near Stranraer, also contains the remains of another Ulverston vessel, the Harvest, which had belonged to George Edmund Tosh and Myles Kennedy. But that is another story.